PETERS DENTAL CERAMIC STUDIO LTD.
TORONTO, CANADA

A Revolution in Chrome-Cobalt Alloys
It Bends, It Twists, It Turns, It's a Gas !
Removable Partial Dentistry is Changing. The introduction of Nitrogen gas into chrome-cobalt has revolutionized the behaviour of removable partial dentures as we know them today. Wironium's Vickers Hardness of 330, elongation of 12% and ductile strength of 650 N/mm2 create the conditions for thinner framework designs with added strength required for predictable adjustments. It is precisely these factors that set a unique new standard in partial dentistry. Your patients will enjoy the comfort and security nitrogen-enriched Wironium brings to their restoration.
WE are...
...one of the select group of dental laboratories
throughout the world affiliated to the
INTERNATIONAL WIRONIUM®-CIRCLE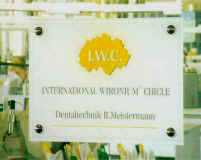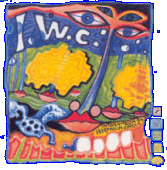 The INTERNATIONAL WIRONIUM®-CIRCLE, or I.W.C. for short, is a worldwide association of
leading dental laboratories with a common aim:
First-class dental work using top quality materials.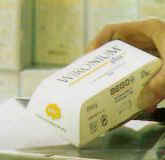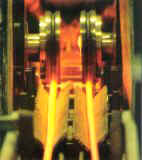 WIRONIUM® WIRONIUM® plus and WIRONIUM® extra-hard are cobalt-chrome alloys for all cobalt-chrome applications.
They satisfy all of the requirements of importance to you as the dentist in carrying out restoration work for your patients: biocompatibility achieved through extremely pure, selected alloy components, prostheses that resist deformation even under extreme masticatory loads. The quality of the WIRONIUM® alloys forms the clinical basis for technically and cosmetically perfect solutions for a wide variety of cases. We advise you on selecting the alloys and will gladly provide a specimen of our work for you to judge for yourself.
The alloys of the.WIRONIUM® group were developed by BEGO in conjunction with Thyssen Stahl AG, and have been amongst the world's best for decades.